East End Flower Co are Wedding Flower Specialists
As specialists in wedding flower arrangements and design, we delight in making your day memorable.
East End Flower Co is a favourite amongst brides in the Newcastle and Hunter Region area because we take the time to understand that every couple's floral requirements are unique. We are wedding florist experts who truly listen to your needs and work towards bringing your vision to life.
We love the opportunity to collaborate on crafting beautiful bridal bouquets, flower girl baskets, wedding flowers, wearable flowers, ceremony and reception floral styling, cake décor, and offer a range of bespoke wedding flower packages.
We cultivate relationships with superior growers and suppliers to secure only the best products available for your day; whether it's an intimate affair of 10, a lavish celebration of 500, or a low-key elopement. We take care of all your floral design needs from start to finish so all you need to say is "I do."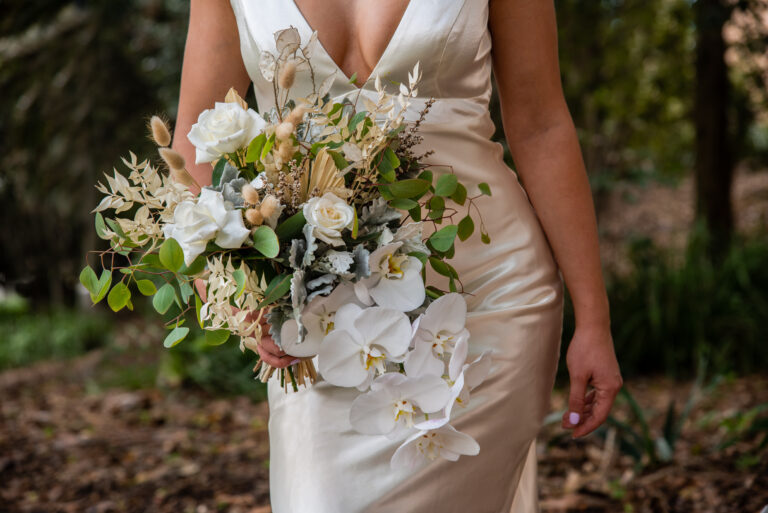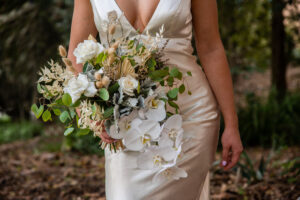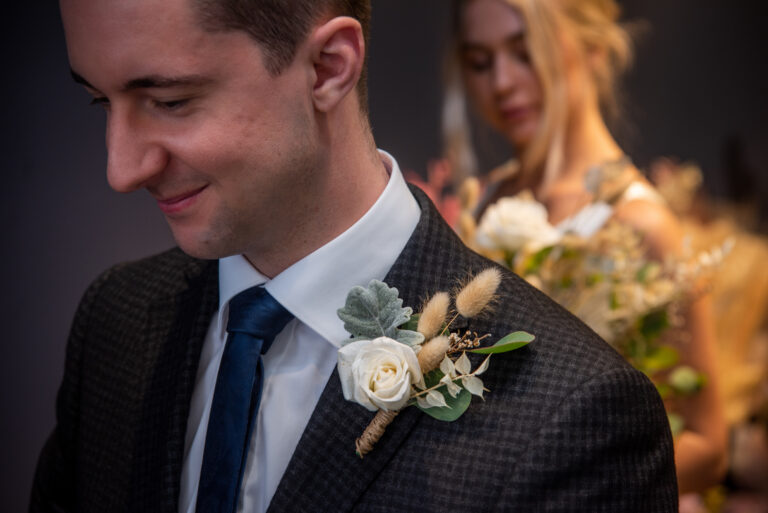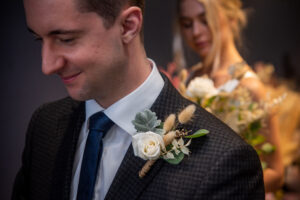 Bridal Bouquets
A bridal bouquet is a perfect way to show off your personal style, as well as the theme of your wedding. Flowers should enhance how you want to look on the most important day of your life.
Deciding what kind of flowers you want in your bouquet depends if they are wildflowers or cultivated ones. We intently dabble in a variety of visual styles, although we are particularly enamoured with garden texture, wild and untamed, styled, structured, bold, and unique conceptual designs.
When you work with our wedding florist team you will have access to an endless portal of styles, themes, and personalities. The fun part is discovering which botanical dream will capture the essence of your big event.
Bridesmaids Bouquets
Bridesmaids' bouquets are the perfect way to complement the bridal theme and continue the wedding narrative. Choosing blooms that compliment your colour palette, or adding something a little contrasting in terms of styling can help differentiate each bridesmaid's bouquet from the bride.
Grooms Boutonnieres and Bridal Party Corsages
Wearable floral arrangements such as boutonnieres and corsages are a lovely way to include friends and family in the wedding.
A boutonniere is usually worn on the lapel of the groom and groomsmen, or any men involved in the ceremony such as fathers, officiants, or celebrants and adds a touch of understated elegance.
A corsage is another floral accessory that is typically worn by mothers, grandmothers, or matrons of honour, to echo the bridal theme and distinguish the women at the wedding party.
Elopement Packages
We offer sophisticated elopement floral packages for couples looking for a simple, intimate wedding. We work alongside you to create an unforgettable floral arrangement that will complement any ceremony location. Whether it's a bohemian beach theme, a hotel garden party, or intimate home event, we'll help you find the perfect flowers and accessories to make your marriage special.
Floral Wedding Decorations for Ceremony and Reception
East End Flower Co aspires to create an exquisite atmosphere for such an important occasion with our floral wedding decorations. With over 10 years of experience producing distinctive ceremony and reception flowers, we can design anything from traditional church services to spectacular reception centrepieces, to set the perfect ambiance for you and your guests.
Wedding Cake Decor
The wedding cake is the centrepiece of your wedding day. It's something your guests will remember as they continue to reminisce over your event. Organic flowers make all the difference in both aesthetics and emotion, bringing joy and luxury to the timeless tradition of cutting the cake.
Your Day, Your Way
The team at East End Flower Co specialises in creating luxury bespoke wedding flowers in Newcastle for brides, bridal parties, and ceremonial interiors. With over a decade of experience within the industry, we are passionate about providing you with exceptional service to ensure that every detail is perfect on your special day.
There really is no wedding flower theme too simple or too dramatic… We Love It All!
Book a consultation now.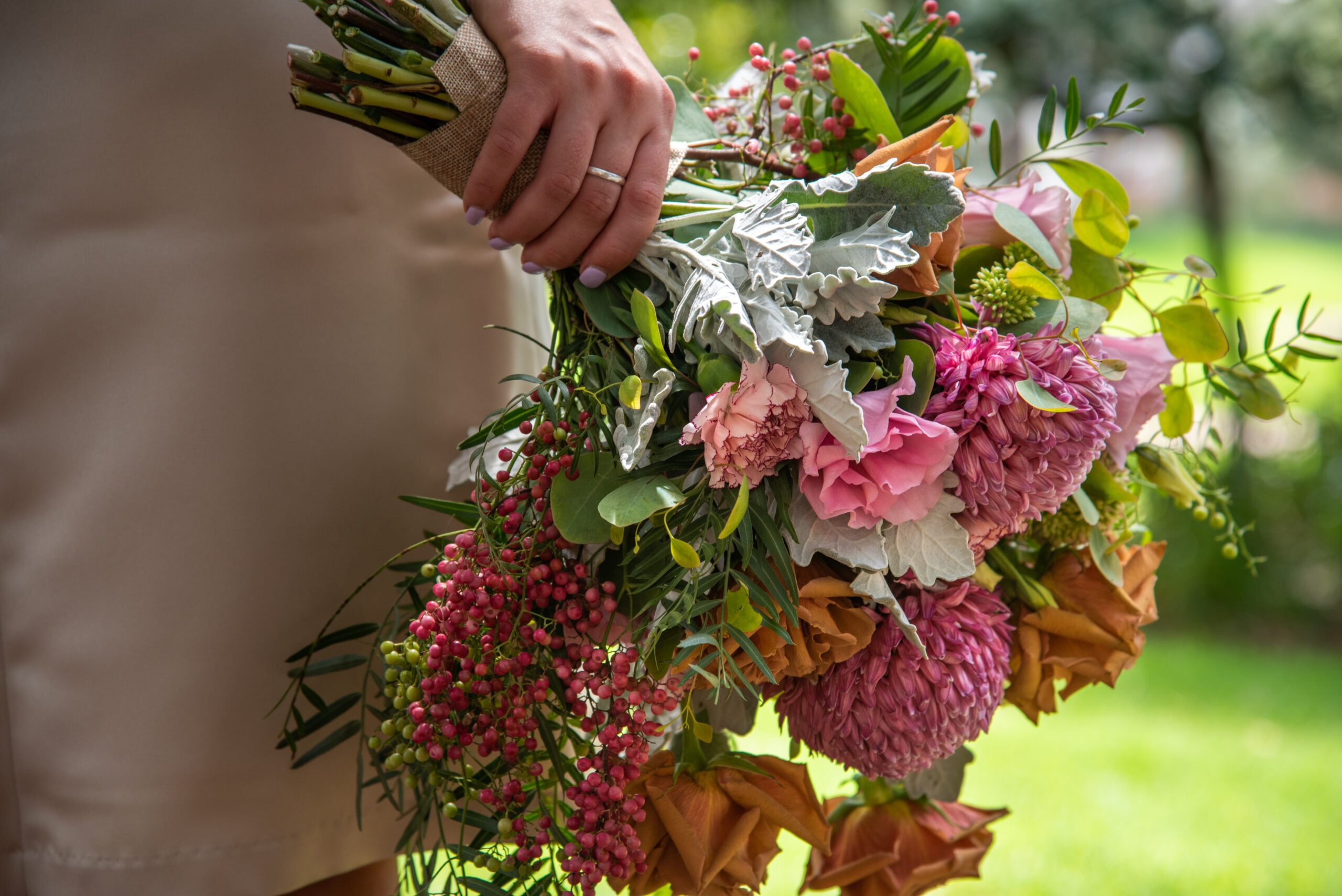 Please fill out our form below to give us more information on your big day and we can book a consultation and quote with our designing florists.