Elegant Wedding and Groom Boutonnieres
East End Flower Co. specialises in unique, stylish Wedding Boutonnieres to elevate every groom's attire.
On your wedding day, make sure your groom stands out from the crowd with a stylish boutonniere from East End Flower Co. We offer a wide selection of boutonnieres for the groom and groomsmen, designed to add charm and elegance to your bridal flowers and overall theme for your special day.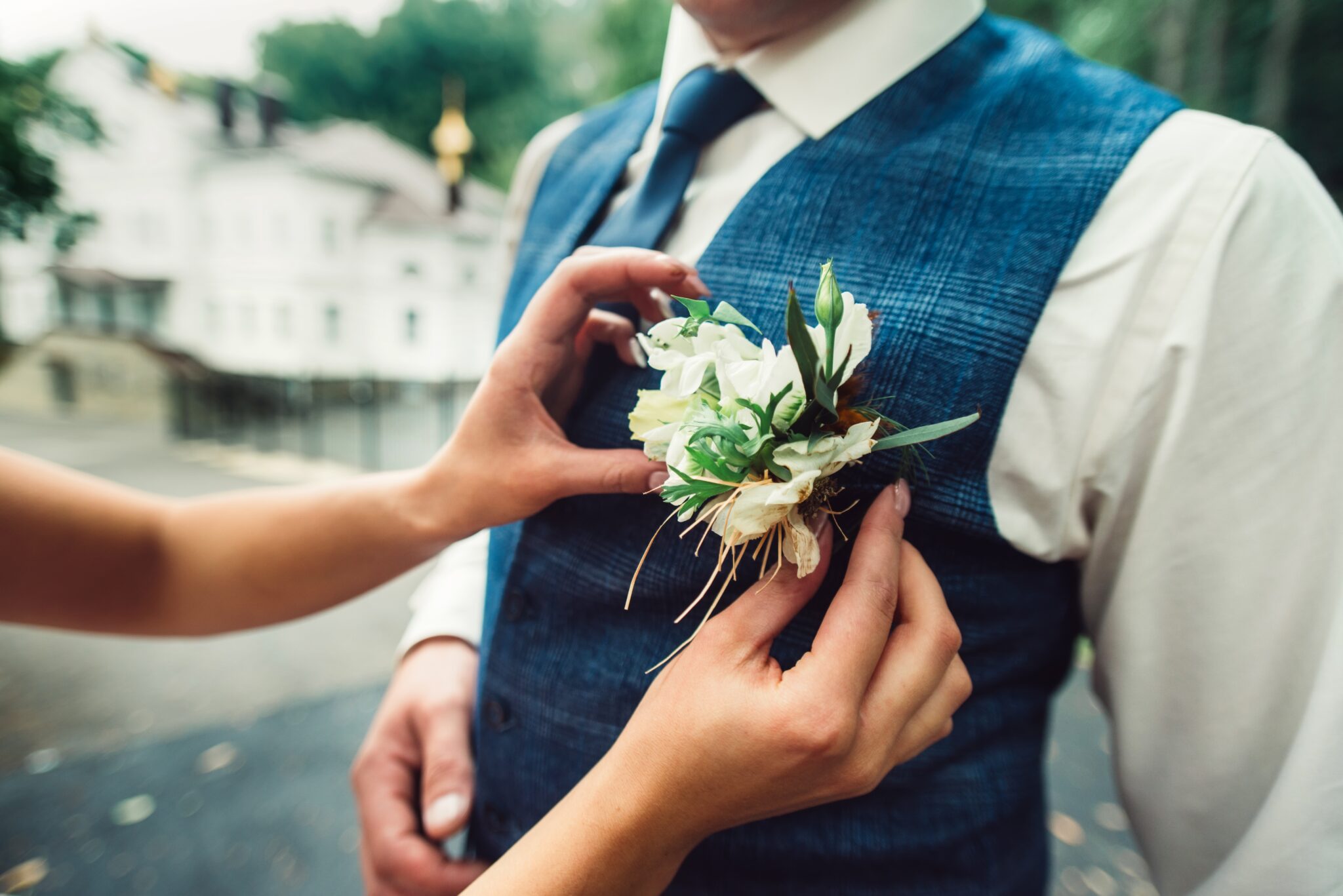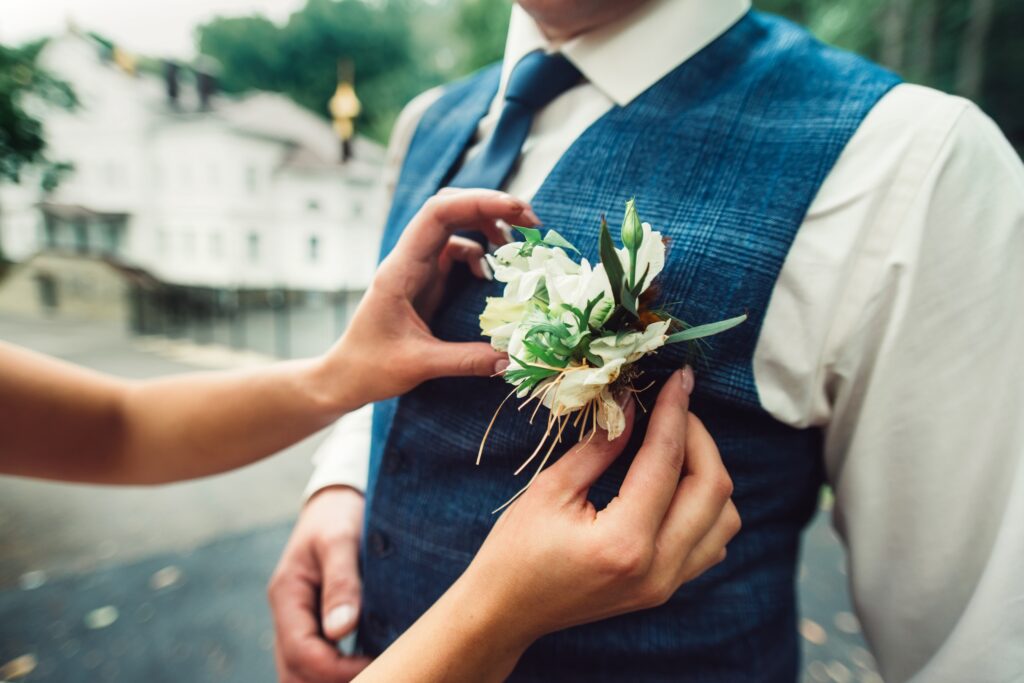 Traditional Groomsmen Boutonnieres
A boutonniere is a great way for the groom to add some personality and flair to his wedding attire while harmonising with the wedding theme.
Traditionally, boutonnieres are worn by the groom, groomsmen, the groom's father, and grandfather, as well as the bride's father or grandfather. Ushers, officiants, celebrants, page boys, and any other guests who participate in the wedding celebration may also wear them pinned to their left lapel.
Wedding boutonnieres should not be confused with wedding corsages, as these are traditionally worn on the wrist, as a hip accessory on a bridesmaid dress, or as a necklace.
Types of Wedding Boutonnieres
Wedding boutonnieres are usually made of a single flower such as a rosebud, calla lily, tulip, or miniature carnation, adorned with a few fronds of baby's breath, or greenery and a latch. However, they can also be made up of small clusters of flowers and foliage that coordinate with the wedding theme. East End Flower Co. is more than happy to create bespoke boutonnieres for the groom and wedding party.
If you're having a formal wedding, boutonnieres (French for "buttonhole flower") are generally worn on the left lapel buttonhole of a tuxedo or morning coat, however, some grooms have been known to wear them on vests or shirts if they are sporting a more contemporary vibe.
East End Flower Co., can help you with all of your wedding boutonniere needs. Our floral design team specialises in creating unique and interesting styles for grooms, as well as their groomsmen. If you have a favourite flower or plant that you would like to use, East End Flower Co. will put together a beautiful boutonniere for your groom and groomsmen to wear.
Contact us for your bespoke wedding boutonnieres,
Add a Touch of Elegance with a Wedding Corsage
Make sure your mothers, grandmothers, and matrons of honour look their best on your wedding day with a beautiful wedding corsage [LINK TBC] from East End Flower Co. Our selection of corsages are designed to echo your wedding theme and distinguish the women in your wedding party.
Ordering Your Wedding Party Boutonnieres
Order your groom's party boutonnieres from East End Flower Co. and make your big day even more memorable with unique, stylish floral accessories that elevate the romance and natural beauty of your day.
The best time to order your wedding boutonnieres is about two weeks before the big event. This will ensure that they are ready and delivered on time – no stress, no fuss.
We absolutely love a wedding and enjoy creating timeless boutonnieres and bridal bouquets that enhance your personal style. If you would like to find out more about our wedding boutonnieres, East End Flower Co., Newcastle welcomes your inquiry.