The Elegant Wedding Corsage
The Elegant Wedding Corsage
Congratulations on your upcoming nuptials! At East End Flower Co., Newcastle, we do love a wedding and all things bridal.
As specialists in wedding flower arrangements, we are passionate about creating beautiful wedding corsages and bridal bouquets that will make your wedding theme blossom and ensure you are surrounded by the romance only fresh flowers can bring.
A wedding is one of the most special days of your life and individual details make it unique to you. The wedding corsage is one of those distinctive details that can set your wedding apart. Wearable flowers such as corsages are such a luxe way to include friends and family in your wedding ceremony.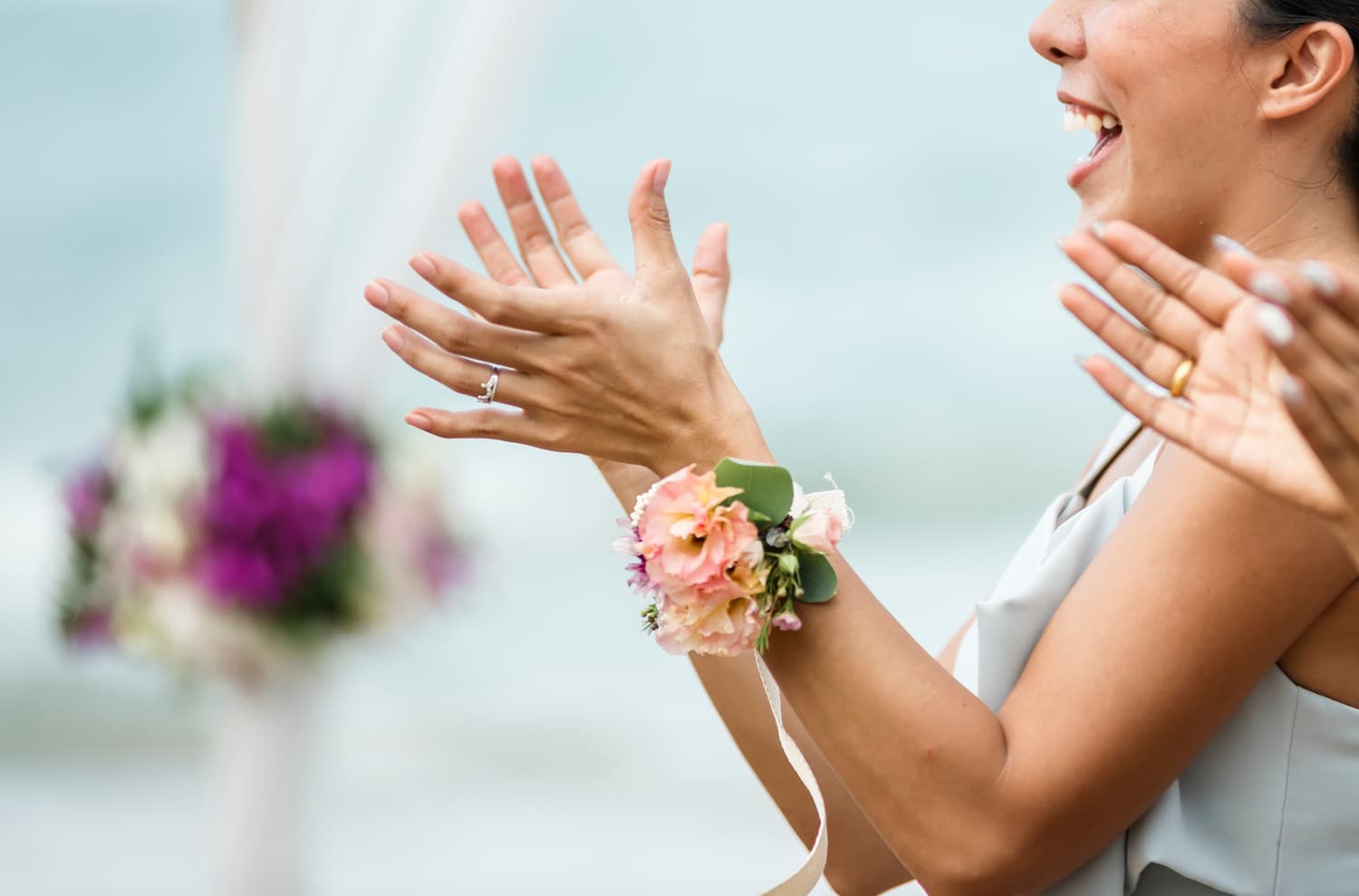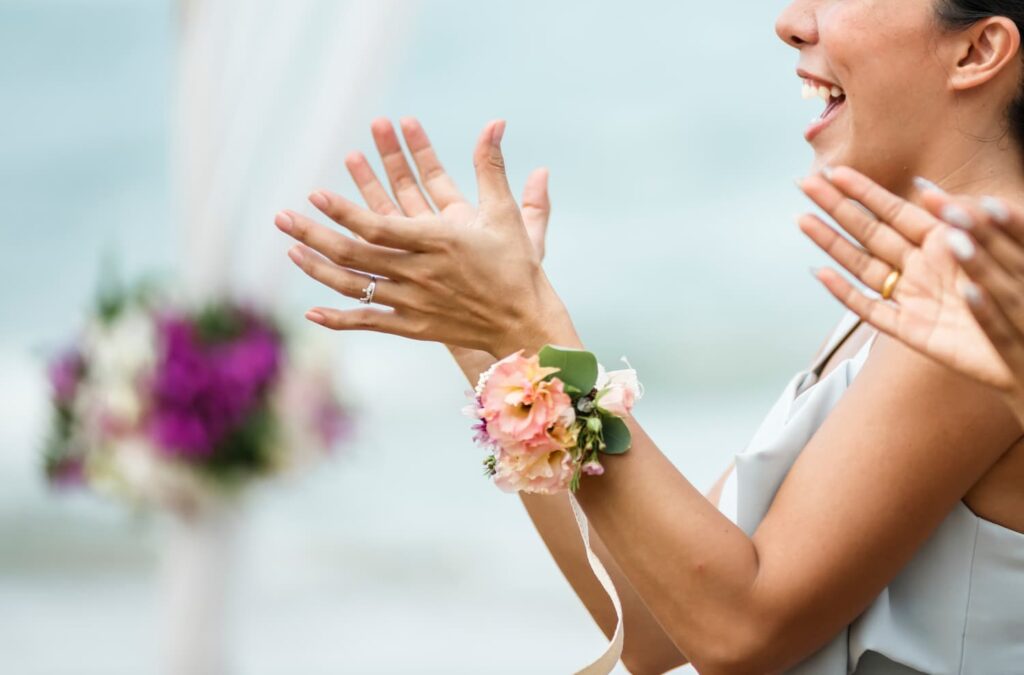 Types of Wedding Corsages
The beauty of incorporating corsages into your wedding is that they are sophisticated, versatile and easily add a touch of colour, cohesion, and whimsy to everyone's outfit. They elevate the theme of the wedding and offer subtle coordination with the bride, groom, ceremony and reception. And they make gorgeous keepsakes for the bridal party.
The most common types of wedding corsages:
Wrist Corsage
Waist Corsage
Lapel Corsage (Boutonnieres)
At East End Flower Co., our experienced floral design team can help you create something unique by selecting flowers in season and colour that match those used in other floral designs for the ceremony or reception venue.
Mother of the Groom and Mother of the Bride Corsages
A Mother of the Bride or Mother of the Groom holds a distinguished place on their child's wedding day. A corsage is a thoughtful acknowledgement of their guidance, support, and wisdom, as well as a stunning tribute to their love.
Our creative floral team will take care of every detail, helping you choose flowers and arrangements that echo your theme and perfectly match your mother's ensemble.
Bridesmaids' Corsages
As the bride's closest friends and family members, bridesmaids play an important role in a wedding ceremony. They are often the best-dressed guests at a wedding, so it is important the bridesmaid corsage enhances the wedding theme and dress design.
Wrist corsages can be a perfect option if the bridesmaid is holding a candle or a child down the aisle. The elegance of fresh flowers is still present while freeing up hands for veil duty or holding the bridal bouquet during specific moments of the ceremony to assist the bride.
Waist corsages or lapel corsages can accent bridesmaids' dresses and often add whimsical touches to the overall look of the bridal party, even acting as jewellery or a belt. We can share several different styles and ideas with you to add the romance of fresh flowers to your day.
Flower Girl Corsages
That joyous moment when the flower girls herald the bride's arrival at the ceremony. It is one of the highlights of the ceremony and flower girl corsages are such a lovely way to elevate their dresses without overpowering them.
And how convenient is a wrist corsage placed simply and easily on a hand that may be distracted or delighted by the attention? This might be the most simple way to add a beautiful bloom to the flower girls as they are perfectly coordinated without having to concentrate on a posy of flowers.
Groom Corsage and Boutonnieres
Groom corsages and boutonnieres enhance the elegance of the groomsmen. Usually worn on the lapel, they add a touch of class to others participating in the wedding ceremony such as fathers, grandfathers, page boys, or officiants.
If you're looking for something classic, unique, or even edgy, our florists can create custom corsages and boutonnieres that match your wedding style perfectly. Foliage always adds a grand touch to the groom's corsage.
East End Flower Co. Custom Wedding Corsages
We have a team of highly skilled florists on hand to create the wedding corsage of your dreams. With years of experience in the floral industry, our designers are able to create stunning custom wedding corsages that will coordinate perfectly with your wedding flowers and dovetail the theme of your wedding perfectly.
If you would like to find out more about our wedding corsages, East End Flower Co., Newcastle welcomes your inquiry.