5 Facts About Preserved Flowers you didn't know…. 
29 June 2023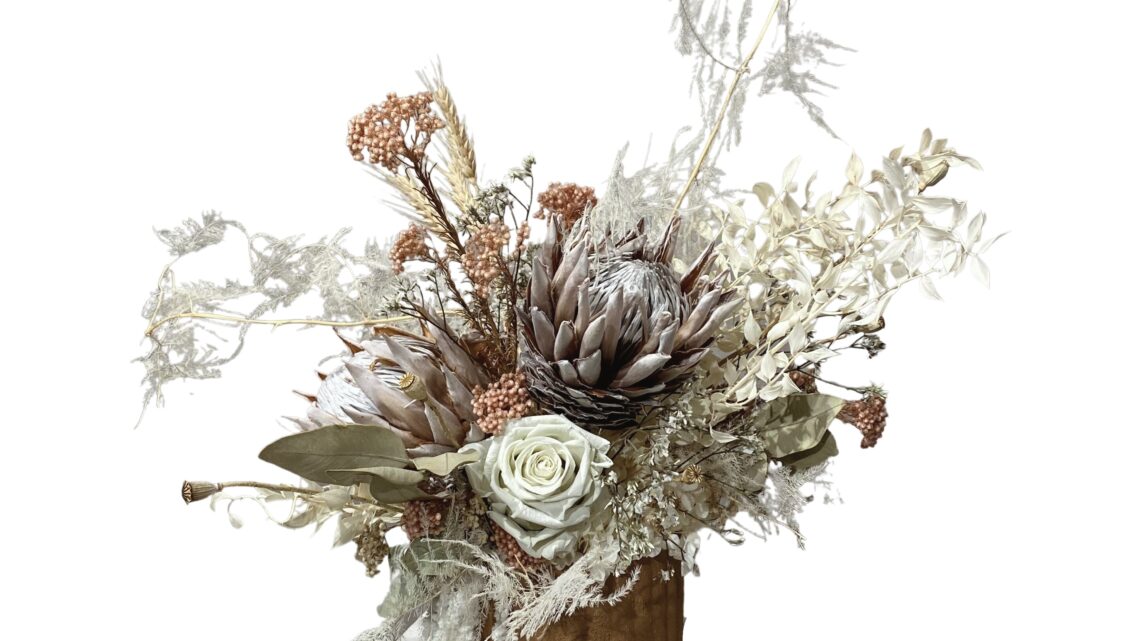 Preserved Florals are the new home décor obsession!  
Here's 5 amazing facts about these florals…. 
1.Preserved flowers are different to dried flowers 
The easiest way to dry flowers is to hang them upside down, but did you know with this method of drying, the flowers lose their colour and the petals become brittle? The preservation method uses special non-toxic chemicals which maintain the natural integrity of the flowers allowing them to look and feel like the fresh variety. 
2.Preserved florals are available in any colour. 
The flower loses its pigment during the preservation process but by adding a dye in the rehydration process, the flower can bloom with any colour.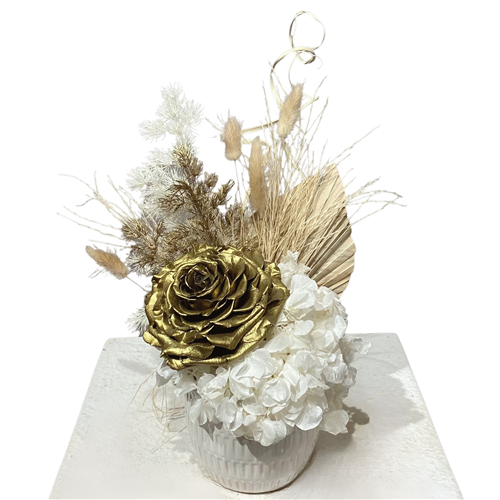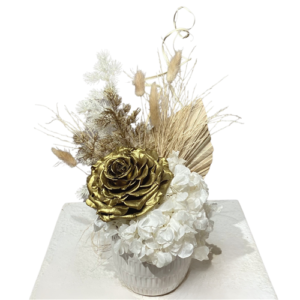 3.They last…for up to 10 years! 
Preserved florals can last for a year and up to 10 years with some tlc.  
Top tip – keep them in low humidity environments and away from direct sunlight. 
Maintenace Free
Not only do preserved florals bring lasting, natural beauty to any space, they are so easy to look after. They require no water, are mess and allergy free….win win! Just keep them dry and give them the occasional dusting – they really are the perfect display piece! 
Always in season
Our designs can be custom made and are always in season. Arrangements can be simply updated to change the look, making them the gift that keeps on giving. 
Our Everlasting florals are a collection of real preserved and dried flowers that have been lovingly curated by our in-house florists and provide a wonderful, sustainable gifting floral option.  
We can custom design statement pieces for the home, office and even events.  
Shop online or come in store and speak to our friendly team about our extensive range and bespoke designs.