Bespoke Wedding Bouquets For Brides
Bespoke Wedding Bouquets For Brides
East End Flower Co has been creating bespoke wedding bouquets for brides that are distinctive and memorable.
As one of Newcastle's leading floral designers, we are passionate about using flowers and foliage to create something truly unique for your special day. First, we listen to your vision and then coupled with our expertise, make your bridal bouquet breathtaking.
We also reveal some tips on how to get the most from your flowers throughout the day, and preservation techniques to create a stunning memento of your big day.
Timeless To Modern Wedding Bouquets
We want to help you realise the dream you have for your day and allow your theme, location, and dress to inspire us.
Our design team has worked with every style of bride: from modern to classic, simple to dramatic. We can accommodate a timeless bride all the way through to the unconventional. We pride ourselves on being able to create unique bridal bouquets that will make you stand out from the crowd on your wedding day.
We've had the privilege to be involved with several weddings, so if you're not sure where to start, lean on us. We can present you with various options and if something doesn't look right, feel free to let us know. Your wedding is the one day where it should all come together perfectly, and we want to make that happen for you.
Bridesmaid Bouquets
The bride's bouquet is always the focal point of her ensemble. The bridesmaid bouquets work best when they complement and continue the bridal narrative.
East End Flower Co has several strategies for creating complementary bridesmaids' bouquets that don't draw focus from the bridal bouquet, yet are just as elegant and intricate. You might like to consider the addition of an unexpected element or draw inspiration from their ensemble.
We believe these smaller, but just as beautiful, floral arrangements should harmonise with the bridal version by subtly echoing its styling details and continuing the theme of the celebration.
Wedding Bouquet Flower Suppliers
We partner with superior growers and suppliers to ensure that your event is graced with only the finest products available. Whether it's an intimate affair, a private elopement, or a lavish ceremony, our commitment to quality ensures that your day is truly exceptional.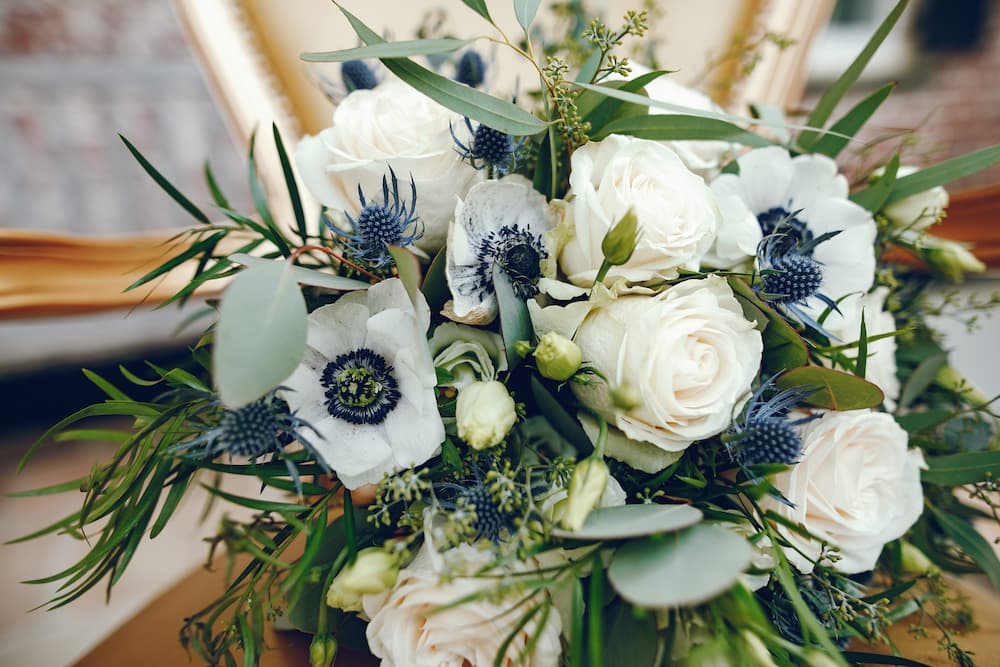 East End Flower Co Loves Weddings
Love can be expressed in a variety of blissful ways. At East End Flower Co we think the bridal bouquet is a joyous way for a bride to express her personality and style, and we love being able to achieve this. Let us design the perfect bridal bouquet for your wedding day with quality and a creative edge.
For us, every bride is a custom bride. Please contact us for that personal touch of luxury.